Brainstorming what mail piece to send next can be a challenge. Sometimes you feel like you need to reinvent the wheel to come up with the best and most creative piece yet. Save yourself some time (and frustration) and get some inspiration from this list of direct mail campaign ideas.


1. 8.5" x 14" Jumbo Postcard
Take control of the mailbox by sending a jumbo 8.5" x 14" postcard. This will capture the attention of the recipient as they're forced to look at it when they take their mail out.
2. 11" x 17" Four-Page Newsletter
Have you ever thought about starting your own newsletter? They're a great way to stay in touch with your customers and prospects on a consistent basis. Plus, they're fairly cost effective if you send them as a self-mailer.
3. Letter In A 9" x 12" Envelope
Often, letters are mailed in a standard #10 envelope. Switch it up and send it in a 9" x 12." This will make a bigger first impression when your recipient lays eyes on it.
4. Glamour Envelope
If you really want to make an impression, drop your sales letter in a shiny glamour envelope. No human alive can look at one of these things without taking a peek inside. Take advantage of the "wow" appeal to get your message read.
5. Shock & Awe Package
Especially effective for trying to seal the deal with hot leads, send some free samples or products in a 3-D cardboard box. Although it can be costly, the results will be worth the investment.
6. Personalized Letter
Take full advantage of the technology in printing today and send a personalized letter. Include details about the recipient such as name, city, most recent purchase date, special offers, and much more. Give your reader a custom experience by tailoring the piece for them.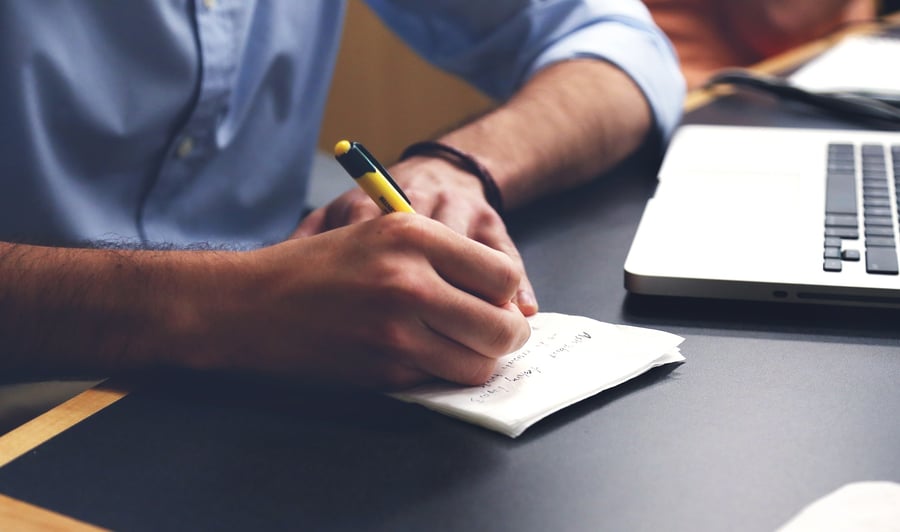 7. Invitation Card
Send an invitation style 5" x 7" card inside an A7 envelope for a personal experience. With the appearance of an wedding invitation, use this option to invite your recipient to an upcoming event. Take it a step further by using a "handwritten" calligraphy font to increase the exclusivity.
8. Folded Greeting Card
Follow up with a lead, or send a personal note to an important client using an 4" x 6" folded card. With the smaller size, you'll invoke a similar feeling to a handwritten card they've received from a close friend or family member.
9. 6" x 11" Postcard
"If it ain't broke, don't fix it." There's a reason the 6" x 11" postcard remains a powerhouse in the direct mail industry today. With plenty of room to get your message across, these postcards are effective for every business out there.
10. Check Mailer Inside A Window Envelope
Have a valuable business opportunity for someone to be apart of? Give them a taste of the checks they could be receiving by mailing a "faux" check inside a window envelope. With the potential dollar amount waiting for them, they'll be ready to take action right away.
11. EDDM Postcard
Highly effective for a local service or product, blanket your surrounding neighborhoods with an EDDM postcard. Highlight one of your services or limited-time promotions with striking visuals.
12. Postcard With A Scratch-off
Draw the reader's curiosity by affixing a gold or silver scratch-off on your postcard. Place a promotional code or discount that's revealed once they scratch it off so they bring it into your store.
13. Colored Envelope
Spice up a basic envelope mailing by using a colored envelope. With the entire rainbow as well as a variety of textures and finishes available, you can put a unique spin on a classic piece.
14. Bubble Mailer
Have you ever thought about sending a 3-D object in a lumpy mailing? A bubble envelope is the perfect option to tie in a trinket to your sales letter. Plus, the bulge in the envelope will have your recipient dying to open it.
15. FedEx Or UPS Envelope
If you're trying to reach the CEO or President, skip past the gatekeepers using FedEx or UPS to deliver your package. Because of cost, you'll want to be selective with how many you send. But, this gets the message across that you mean business.
16. Teaser Copy On Your Envelope
Boost the open rate of your piece by including teaser copy on the outside of the envelope. "Open Immediately" or "Limited Offer Inside" gives your piece a sense of urgency for the reader to take action.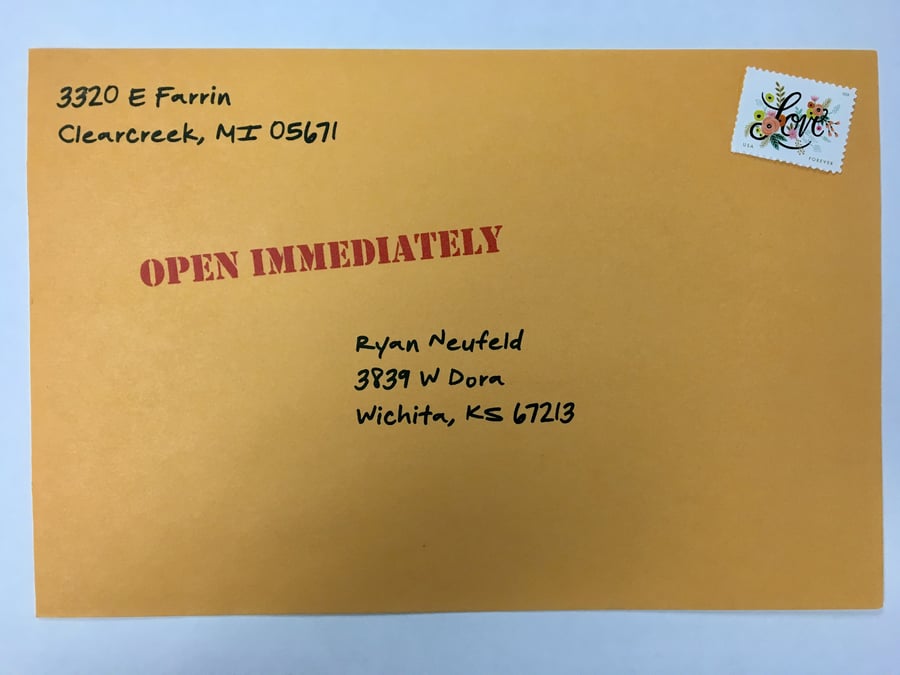 17. PURL Postcard
Drive your reader online with their own personalized URL. Your conversion rate will be high with the large amount of personalization involved.
18. 8.5" x 11" Self Mailer
Keep it short and sweet with an 8.5" x 11" piece half folded and sent as a self-mailer. This way, you can cut down on your printing costs by using less paper.
19. Die-Cut Postcard
Did you know that your postcard doesn't have to be a rectangle every time? Find a creative way to use a die-cut to tie in your theme with the shape of the postcard. Your recipient will love how unique your piece is.
20. Clear view Envelope
Give your recipient a preview of what's inside by using a clear view envelope. They come in a variety of sizes and allow you to attract your reader by showing them what they'll find inside.
21. Booklet Mailing
Needing a lot of space to sell your product or service? Organize everything into a 12-page saddle stitched booklet. This will make it easy for your reader to flip through as they learn more about what you have to offer.