This pricing guide for direct mail services will help you develop a general understanding of cost, the factors involved, and a better awareness about what fits your goal and budget.
Cost of Direct Mail: A Few Things To Consider
There are three main points to consider when calculating the cost of your direct mail campaign:
Printing and Materials
Fulfillment and Labor
Postage and Timing
First, we'll take a look at how the type of printing cost varies by paper selection, color, and quantity. Then we'll breakdown how fulfillment differs with personalization, delivery and efficiency. Lastly, we'll wrap things up by exploring the costs and timing of the different postage classes.
---
Printing And Materials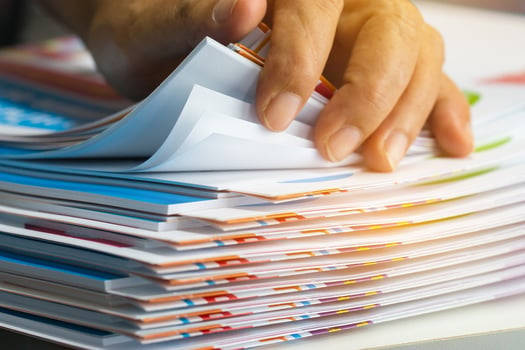 The first attribute of cost to breakdown is printing and materials. Every job requires printing – whether that's a letter, postcard, booklet, newsletter, or even a lift note. Because of this, the paper you select forms a key component of your print price. Basically, the quality of paper determines, in part, how much your job will cost.
In addition to quality, quantity plays a major role in cost. The more pieces you print, the less you'll pay per piece. Because a portion of cost is due to set up, your per-piece price will get cheaper the higher your quantity gets. With our printing services, we're typically a better fit for someone who's printing and mailing more than a couple hundred pieces at a time.
Choosing between color and black ink will be a deciding factor for you. With printing presses in general, color costs more. It's that simple. Now of course, it's up to you to decide whether it's best to print two sided or one sided, in color or black ink. Weigh the pros and cons of each option and decide the best solution for you.
---
Fulfillment And Labor
Second, it's important to understand the steps needed to produce your piece. If you're mailing a simple postcard, then you'll have little labor. But, this isn't the case if you want to mail six match inserts into a clear view envelope. The more complex the piece, the more time it takes to produce, resulting in a higher cost.
As with printing, the more pieces you mail, the less you'll pay per piece. We do have price breaks for higher quantities, as a portion of our costs is time to set up a machine. Know that you'll pay less per piece with a higher quantity.
The most common complexity in production is the use of personalization. Because of the added complexity, it takes more preparation and attention to produce accurately. With personalization comes a higher cost, per the time it takes to fulfill. We want to be perfect with our execution, so we charge more to attain that level of supreme accuracy.
Related Articles:
---
Postage And Timing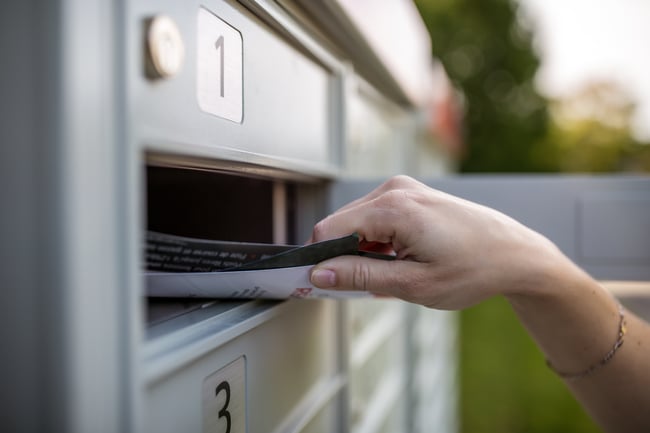 The last main factor of cost is postage and timing. Generally speaking, there are three main postage classes.
Presort Standard
First Class Presort
First Class Full Rate
Each of them vary in price due to the types of purposes they serve. Above, they are listed by price from least to greatest. With that cost difference, comes a variety of positives and negatives.
Each postage class boasts a different delivery time frame. First Class and First Class Presort are the fastest, delivering pieces in around 1-4 days. Whereas, Presort Standard delivers in around 6-10 days. This is important to factor in when you're considering the timing needed for your mailing to be effective. You can learn more about timing here.
Lastly, there are several options for how you want to affix your postage to your mail piece. The cheapest and most common option, especially with Presort Standard mail pieces, is a printed permit. This "box" of text is printed or inkjetted directly onto the mail piece. With First Class and First Class Presort, stamps are more commonly affixed onto the mail piece to add a more personal touch. Because this requires a little more work than a permit, stamps will increase the cost of labor. This is a small decision to make when planning your upcoming direct mail campaign.
Related Articles:
---
Why Handy Mailing Service?
With hundreds of other mail houses to choose from, we appreciate you taking the time to get to know us. Let me share with you three simple reasons of why we might be the best option for you.
We have experience in the direct mail industry since 1976.
Since we have years of experience in direct mail, you can be confident you're working with an expert company that has a thorough knowledge of the ins-and-outs and direct mail. This results in a stress-free experience and profitable results.
We offer a satisfaction guarantee.
If we make a mistake on your job (which is extremely rare) we promise to make it right! We will do everything in our power to let you know what happened and how we can fix it. We place great importance on producing your mail piece accurately and with high-quality.
We will find ways to save you money.
Over the years, we have installed many systems and processes that do one thing: save you money. We'll never upsell you and will always give you an honest recommendation with your budget in mind.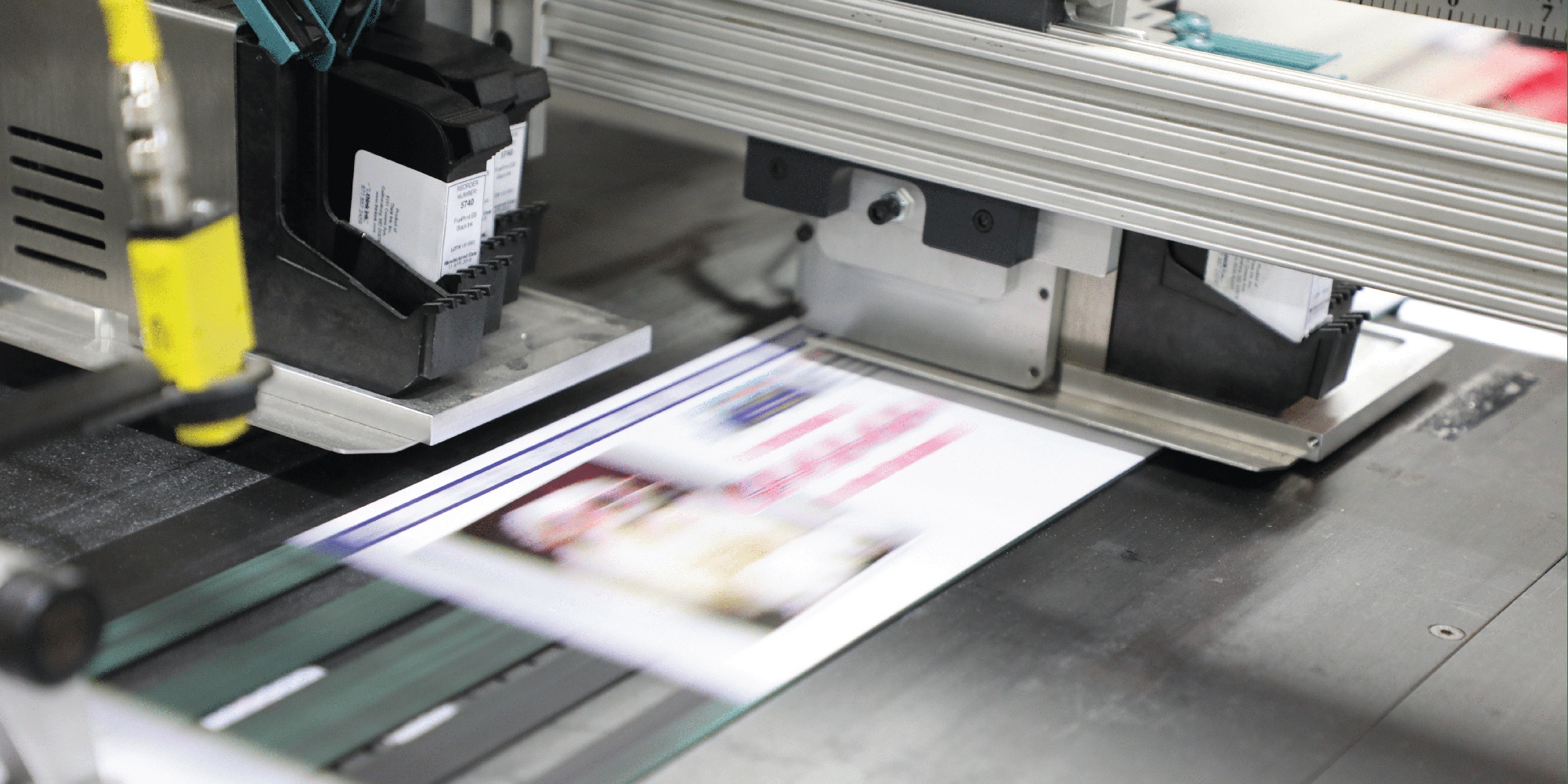 Who Are We A Good Fit For?
Someone who knows direct mail works.
We want to work with customers who don't need convincing that direct mail is a valuable marketing channel. Unfortunately, there is a large audience out there who believes direct mail is irrelevant today. If you fall under that category, we would love to send you some resources on why that notion isn't true.
Someone with previous direct mail experience.
Although we want to work with any and all customers, we might not be the best option for you if you don't have any previous direct mail experience. We have found that we're most beneficial to customers that have an established direct mail strategy and understand what works best for them. It would be a disservice to your time and resources, if you're someone who has never tried direct mail before.
Someone who values a quality experience over the cheapest price.
We might not be the cheapest mail house out there and we're okay with that. We understand the value we provide and hope our customers understand that too. Our goal is to give you the personal attention and expertise you deserve. In order to get that, we might cost a little bit more than the other guy.
---