If you're someone who provides some sort of healthcare to patients, what keeps your practice alive and thriving? Is it the innovative equipment? Your outstanding staff? The fancy espresso machine in the lobby? Or is it your patients?
That's right, your patients are the ones that matter. They pay the bills and keep the lights on. They're precious to your business and that's why acquiring new ones is so valuable. Often the number one goal of most orthodontists, dentists, chiropractors, physical therapists, etc… is that: acquire new patients.
Download our free guide: How To Design A Postcard [Step-by-Step Guide]
To do that, the new patient postcard is a mail piece used by lots of different professionals. Unfortunately, there are many who don't achieve the results they expected. They have everything lined up for the mailing but after waiting days on end, very little to show for. So what went wrong?
Here are three reasons why you're not seeing results with your new patient postcard.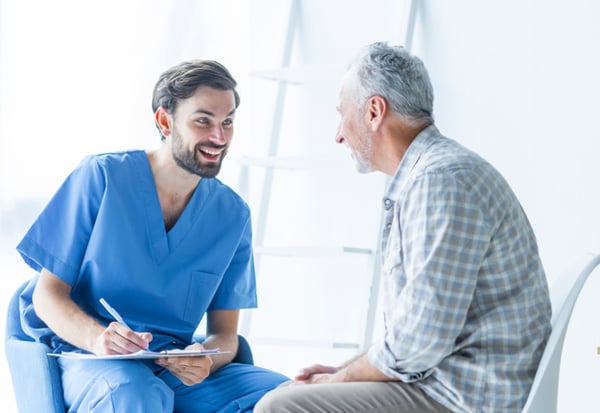 Not Enough Social Proof Or Testimonials
When your recipient receives your card, that might be the first time they've ever heard of you. And you're asking them to commit to your practice and risk their mouth, back, knees, (and even their life) with you. And they just met you. That's like being proposed to on the first date.
You're going to have to earn their trust first and an effective way to do that is to include some social proof or testimonials. The normal consumer today, values reviews and first-hand experiences more now, than ever. They don't trust what you say about your practice, they trust what others say. They want to know from other people how the experience was with you.
Including a few testimonials or reviews from real people will address their fears. These can expel some of the pain points your prospects have. For example: what to expect when they walk in, is your staff friendly, are you empathetic to their fears, do you provide a comfortable atmosphere, are you knowledgeable in your field.
Now, of course, you can't prove these things are true until they come in. But sharing other patients' positive experiences will ease their concerns. It can give them peace of mind before their first interaction with your receptionist or your website.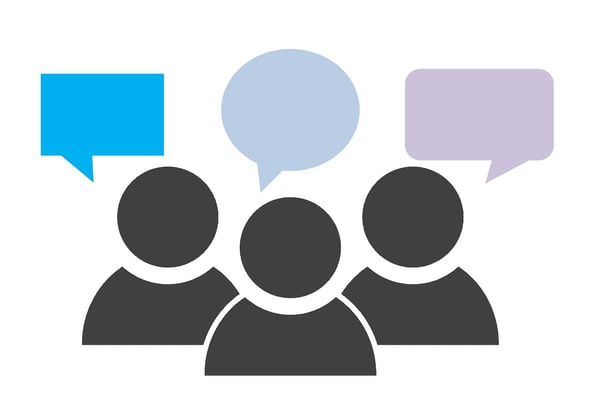 Your Call-To-Action Isn't Clear Enough
Place yourself in the shoes of the recipient of your postcard. After holding it and reading it for a minute or two, you've piqued their interest and they want to take action. But after scanning the front and back a few times, they're not sure how to respond. Sure, you have an address and a phone number on there, but you didn't specify what they should do. Should they call your office? Should they walk-in with the card? They want to redeem your offer but aren't sure how to do it.
It's at that moment, that you might have lost a potential patient. Because they've experienced friction with the call-to-action, they might decide it's not worth the extra effort to figure it out. Then, they'll move on, and rule you out as their choice.
It can happen in a matter of seconds which is why it's so critical that you do this right. Make the call-to-action extremely clear and so obvious that it would be impossible to miss. If you want them to call, then tell them explicitly. "Call now at xxx-xxx-xxxx to schedule your appointment today!" And place this several times throughout the postcard. This removes all doubt from your prospect's mind about how they should take action.
If you want to drive them online to a landing page, then list the URL you want them to visit in big, bold letters. Make sure it's clear how they can visit your landing page on your website. Don't make the assumption that your recipient will know what to do. This is a simple mistake that can have a detrimental impact on your campaign.


Your Sales Funnel Isn't Ready Or Prepared
Now that you've made it clear how they should take action, you wait for the responses to roll in. But have you taken the necessary preparations to handle the responses? If you've sent out 10,000 postcards, is your receptionist or front office staff ready to field over 100 calls from prospects over the new few days? This afterthought can be damaging to the results as well as your prospect' experience. If your front office is overwhelmed with calls, this can also negatively affect current patients at the desk waiting to be helped.
Here are three simple ways to make the proper preparations.
First, it's critical to let your staff know about the promotion. If they have no clue that you're running a special offer, they aren't going to be able to handle those calls effectively. Keep them in the loop and give them an idea of what they can expect when you start receiving responses.
Second, be realistic about what you can handle. If you can only field 20-30 calls in a week, then there's no need to drop all 10,000 postcards at one time. Instead, it might be best to spread it out over a five-week period so you can appropriately help these prospects.
Third, test and be sure that your funnel is ready-to-go before mailing anything. As mentioned before, inform your staff ahead of time that you'll be running this promotion. If you're driving them to a landing page, have you tested out your landing page? Do you know what it will look like on the desktop compared to a mobile device? Have you tested the different stages of the funnel and are confident everything is set up correctly? Often, it's a wise decision to have someone else test out this funnel as they might discover some things that need to be straightened out. Don't rush the mailing until you have complete certainty everything is prepared and working properly.
By correcting some of these issues, you can start getting the results you're looking for with your new patient postcard. Because, as you know, new patients are foundational to the growth of your practice.